The Area Distortion of the Mercator-Projection
Click on any country to get the true area.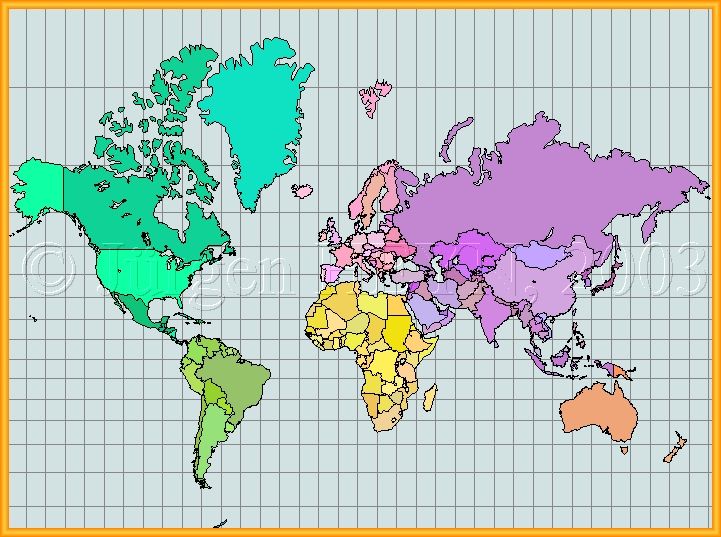 Projection parameter
Name of projection
Mercator (Normal Aspect)
Type
conformal cylindrical projection
Feature
Loxodromes are shown as a straight line
Spatial Reference Object
Sphere
northern most Latitude
N 85°
southern most Latitude
S 65°
Central Meridian
E 11,4°
Number of Countries
164
Resolution
low, 318 Polygons with 4999 Hotspot points
Graphics
JPG with low rate of compression (204358 Byte)
The Mercator map can not be called world map, because it is impossible to display the entire earth on this map. For a general display of all countries of the world, the Mercator map is not suitable because of the excessive distortion of area. The Mercator map may only be used for navigational charts (maritime or aviation) where a "line of constant compass course (loxodrom)" is displayed as a straight line.
Please report all broken LINKS, thank you.
---
Copyright © Jürgen Heyn 2003, All rights reserved
Date of last amendment: 03. August 2003